"Armenia already understands the necessity of improving ties with Azerbaijan"
Caliber.Az from Tbilisi




Tamilla Mammadova


Caliber.Az

INTERVIEWS - 13 May 2022 - 16:32

Caliber.Az had an interview with Doctor of Economics, Georgian expert in economic issues Georgi Jakhaia.

- As we know, there are no diplomatic relations between Georgia and Russia, however, the countries are closely connected in terms of economy. Can you explain it?

- Firstly, the lack of political ties does not hamper trade. However, there is another problem. If most of the products are supplied from Georgia to Russia, of course, it would be good, however, the situation is different. The Russian goods, primarily, oil products, are imported and as a result, Georgia is more closely connected with Russia. That is, if tomorrow Georgia will have to impose sanctions against Russia, then we will have no oil products, wheat, bread and other goods.

Georgia freed itself from Russian economic dependence in 2009-2010. However, after the change of power, Georgia focused on the establishment of economic relations with Russia, as a result, we again became dependent on it. A lot of metals are purchased by Georgia from Russia, these are such strategic products that at the moment cannot be replaced by any other country's products. Moreover, before the Russian-Ukrainian war, a lot of metals are supplied to Georgia from Ukraine's Kyiv city. However, it is impossible to supply metals from Ukraine and all this is imported from Russia.

- What measures do the Georgian government take to reduce this dependence?

- No measures are taken, on the contrary, import of mainly automotive equipment from Russia is growing, as prices in Russia are lower than in other countries, although the quality is much worse.

- How did the anti-Russian sanctions affect Georgia?

- Anti-Russian sanctions had a positive impact on Georgia because some goods which are exported by Russia are transited through Georgia. Of course, all this is a momentary effect, sooner or later, this process will stop.

For example, such a situation was observed with the Russian coal after it was not shipped through Novorossiysk. Russia exported coal through Georgian ports for about a month.

- What is Georgia doing to reduce its dependence on electricity import from Russia?

- The circles opposing the construction of big hydroelectric power stations have recently intensified their activity in Georgia. For example, as a result of the rallies in 2021, the Turkish ENKA Renewables LLC announced the termination of the contract with the Georgian government for the construction of a big hydroelectric power station near Namakhvani village in western Georgia. The implementation of the project was opposed by local residents and NGO representatives for a long time. They feared that the project would cause irreparable damage to the environment. Another reason for the rallies is the terms of the agreement between the state and a private investor. As a result, $1 billion-investments that should have been invested in Georgia were lost, and we lost the opportunity to receive cheap electricity.

Finally, this was beneficial for Russia, which in this case is an exporter of electricity to Georgia, although we ourselves could be exporters.

- Does Georgia consider Kazakhstan as an alternative market for importing wheat?

- A shortage of wheat is expected in Georgia this year, because the two biggest grain producers, namely, Russia and Ukraine, are fighting. Certain companies are establishing ties with Kazakhstan, and, as far as I know, for the first time in many years, the Kazakh wheat is transited through the Georgian port of Poti.

- What do you think about the flow of Russian tourists to Georgia?

- Presently, the situation is so complicated that it is difficult to predict anything. If a general mobilization is announced in Russia and the borders are closed, no one will be allowed to leave. Therefore, numerous young people are leaving Russia, trying to avoid mobilization.

We do not hope for the Russian tourists' visit now. Moreover, there are many Russian citizens willing to permanently live in Georgia. This will be beneficial for the tourism sphere.



- How do you assess the current cool relations between Tbilisi and Kyiv?

- Unfortunately, the Georgian current government thinks that today Saakashvili's supporters are in power in Ukraine, and this negatively affects the relations between our countries.

The majority of the Georgian population supports the Ukrainians in the fight against Russia, many Georgians are fighting on Ukraine's side. Alas, the Georgian and Ukrainian authorities continue disputing and scolding each other and this harms our relations. I hope that common sense will prevail and eventually the authorities of both countries will reach an agreement.

- Which EU countries will support Georgia's joining this union?

- Georgia, Ukraine and Moldova received a list of questions, however, Georgia was the last country that answered them. The government's deeds and words do not coincide.

Of course, Eurosceptics can find a lot of problematic issues that have recently arisen in Georgia that our government does not want to solve. First, this is the reform of the judicial system, which is the most sensitive point of the Georgian government. Now, it is difficult to say which countries will vote for or against Georgia's joining the EU.

I am quite pessimistic about such an EU attitude towards Georgia, I think that this process will be delayed because Tbilisi is not quite ready to join the EU. For example, Turkey, which has been a candidate for EU membership for many years, is much closer to Europe than we are. However, it is possible that we will be lucky and will become EU members due to the confrontation between Russia and Europe.

- What attracts Georgian society to the ruling "Georgian Dream" party?

- It would be wrong to say that the "Georgian Dream" party does not have supporters. However, our opposition very often makes this mistake. The country has numerous state employees who live thanks to the state funds. They all vote for the "Georgian Dream" party because they fear that if the government is changed, they may lose their jobs.

On the other hand, from an economic point of view, now there is no such pressure on business that was during Saakashvili's power. As a result, big business is always on the side of the authorities.

However, corruption is still observed in the country.



- How do you assess the current level of the Georgia-Azerbaijan economic relations?

- Our countries are closely cooperating; Georgia buys Azerbaijani gas at a low price. No one will sell us gas at such a low price, and therefore we are grateful to Baku for this.

- What benefits will the joint tourist package project bring to our countries?

- Georgia is quite a solid player in terms of tourism. This project is of great interest and opens new opportunities for both Georgia and Azerbaijan. Tourists who arrive in Georgia and are interested in tours to neighbouring countries may also visit Azerbaijan. Georgia may be more attractive thanks to new tourism products.

In general, there are joint travel packages in many countries. Accordingly, such a tourism policy related to friendly countries is effective. I think that the intensification of relations, along with many other spheres, will be important for Azerbaijan and Georgia in the tourism sphere. The joint travel packages are part of the intensification of these relations, and this can only be welcomed.

- Azerbaijani President Ilham Aliyev has recently proposed a regional cooperation format among Georgia, Azerbaijan and Armenia. How do you assess the prospects of this format, and how will it differ from the 3+3 format?

- The "3 + 3" format is not suitable for Georgia, because today any sane Georgian citizen does not consider Putin-led Russia's participation in Georgia's public life. Even Iran will not start negotiations with Russia.

I am sure that Baku and Yerevan will announce the restoration of diplomatic relations soon. Armenia has already understood the urgent need for restoring the ties. If all three countries manage to agree, then our region will prosper. So, I fully support the Azerbaijani president's initiative, he used brilliant manoeuvres to resolve the Karabakh issue and gained an overwhelming victory. I am sure that in case of the trilateral format of cooperation proposed by the Azerbaijani president, we will achieve success.





Read also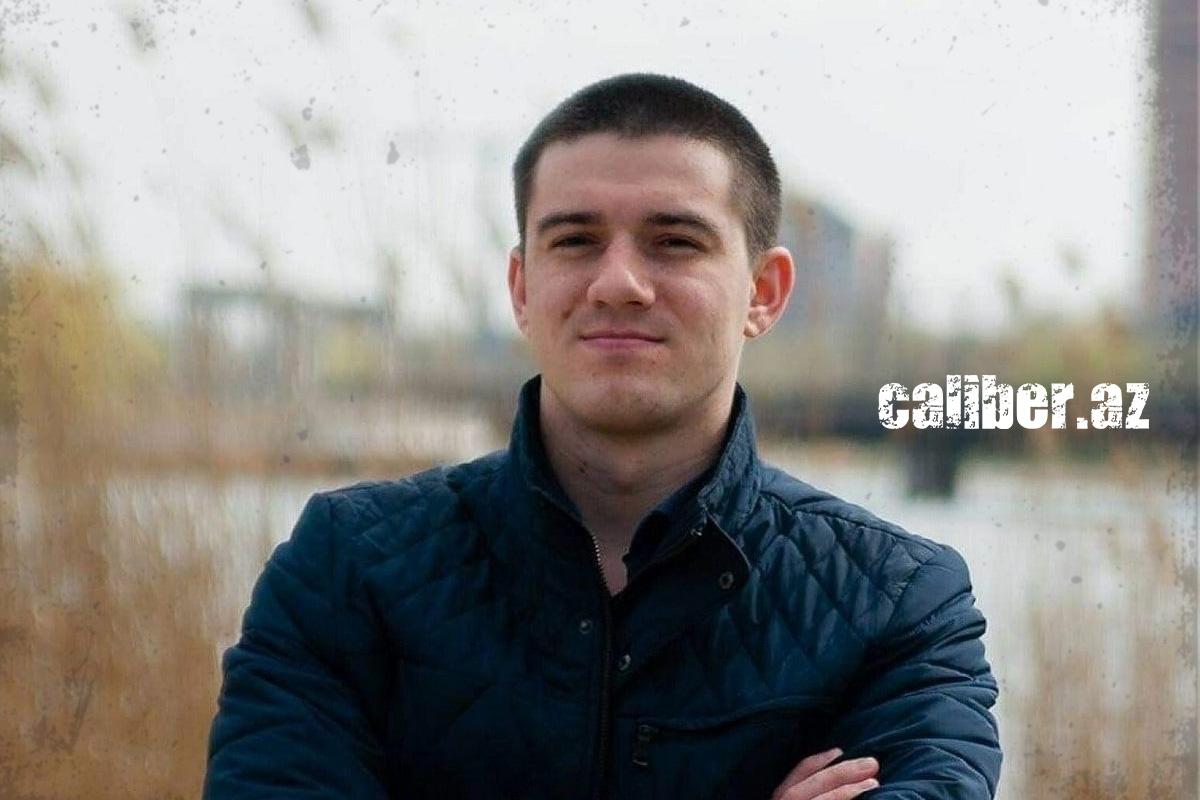 INTERVIEWS
06 July 2022 - 12:54
Russian expert: Food crisis unlikely to affect Azerbaijan Russian economist hosted by Caliber.Az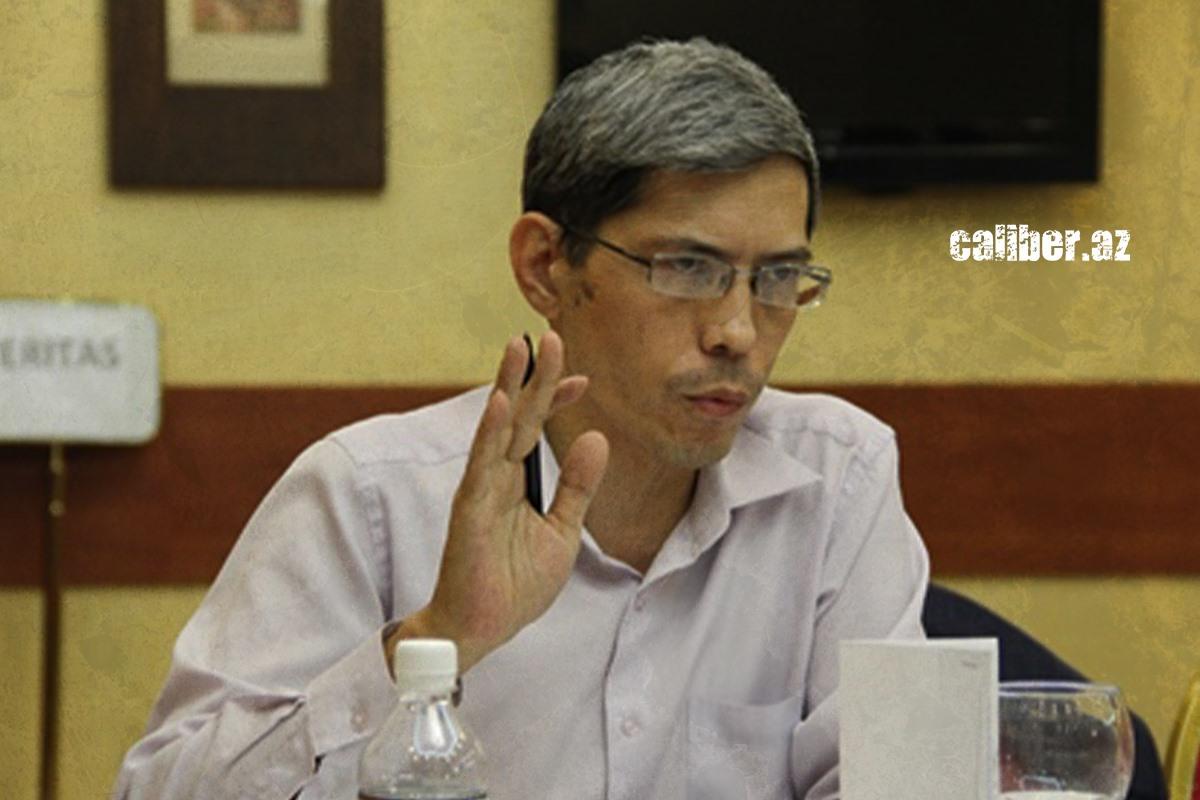 INTERVIEWS
06 July 2022 - 11:15
"Weapons do not fit well into Caspian contours, there are other threats here" Zamir Karazhanov on Caliber.Az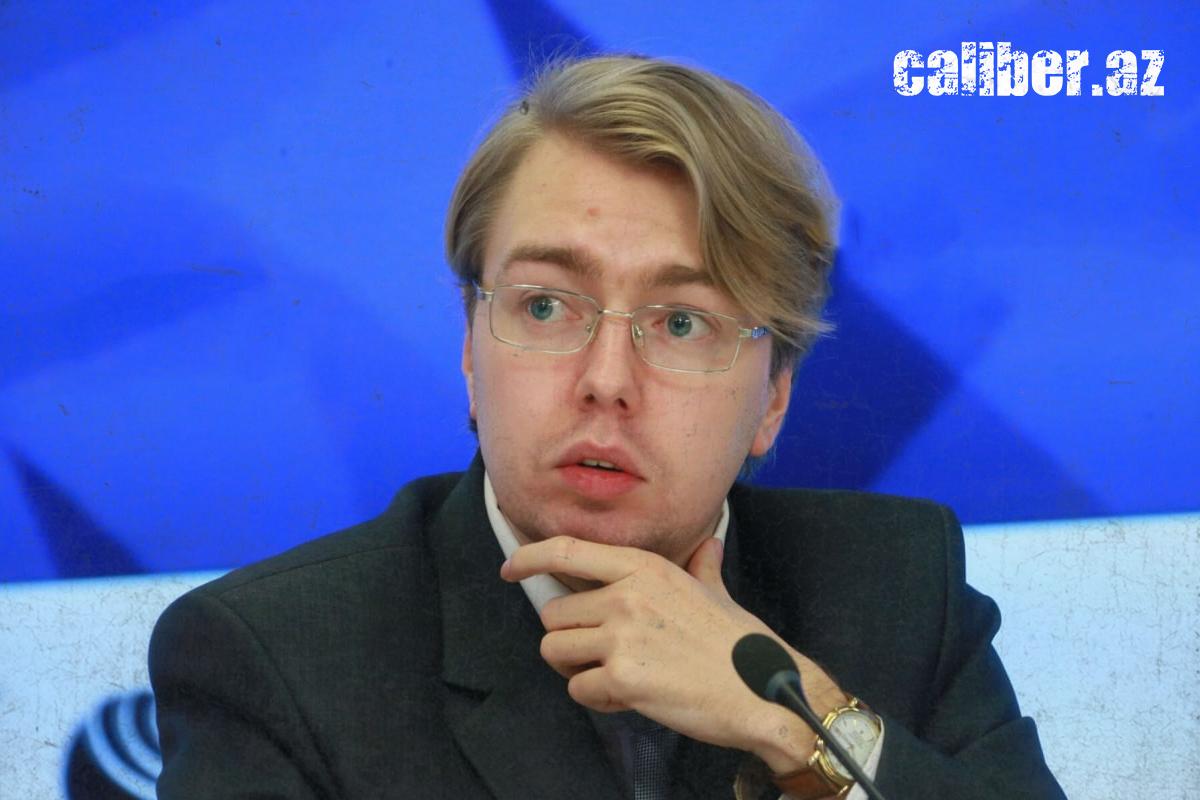 INTERVIEWS
05 July 2022 - 14:43
Russian expert: Collapse of USSR pushed Scandinavians towards NATO Alexander Nosovich for Caliber.Az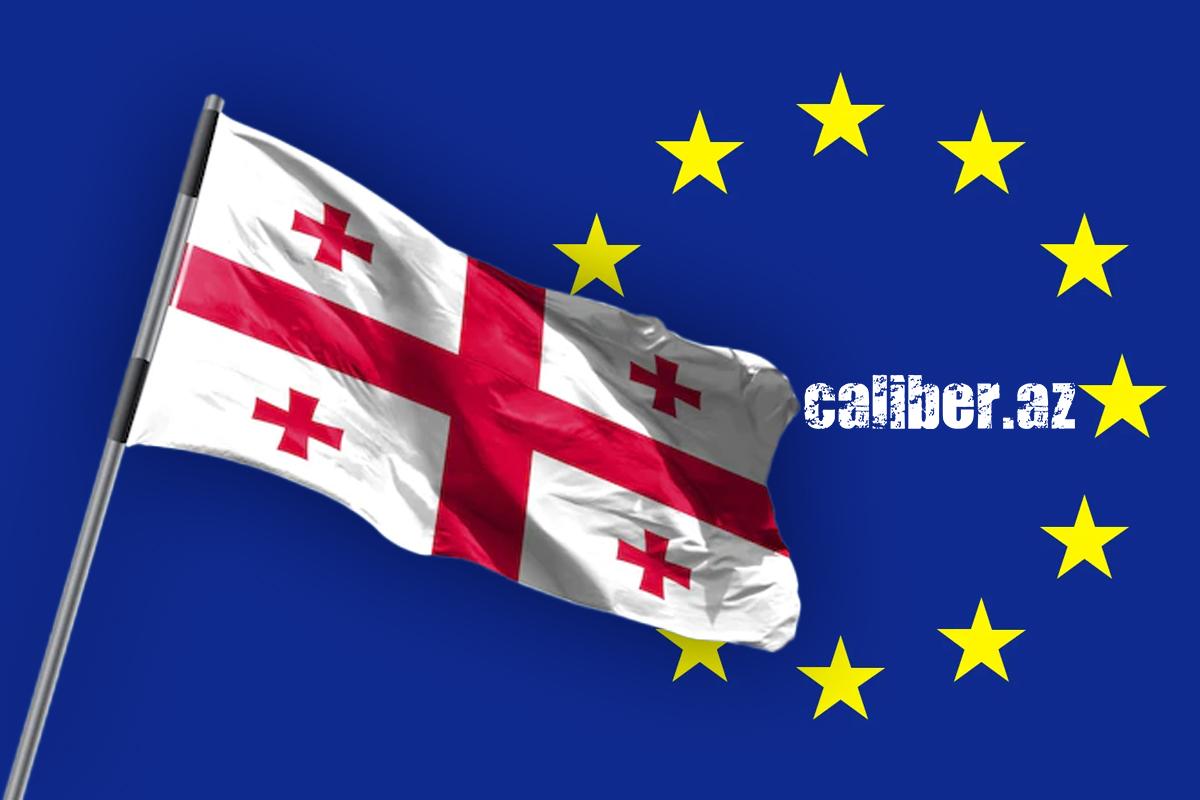 INTERVIEWS
04 July 2022 - 14:56
Expert: Yet the European Union is unfair to Georgia Lasha Chkaidze for Caliber.Az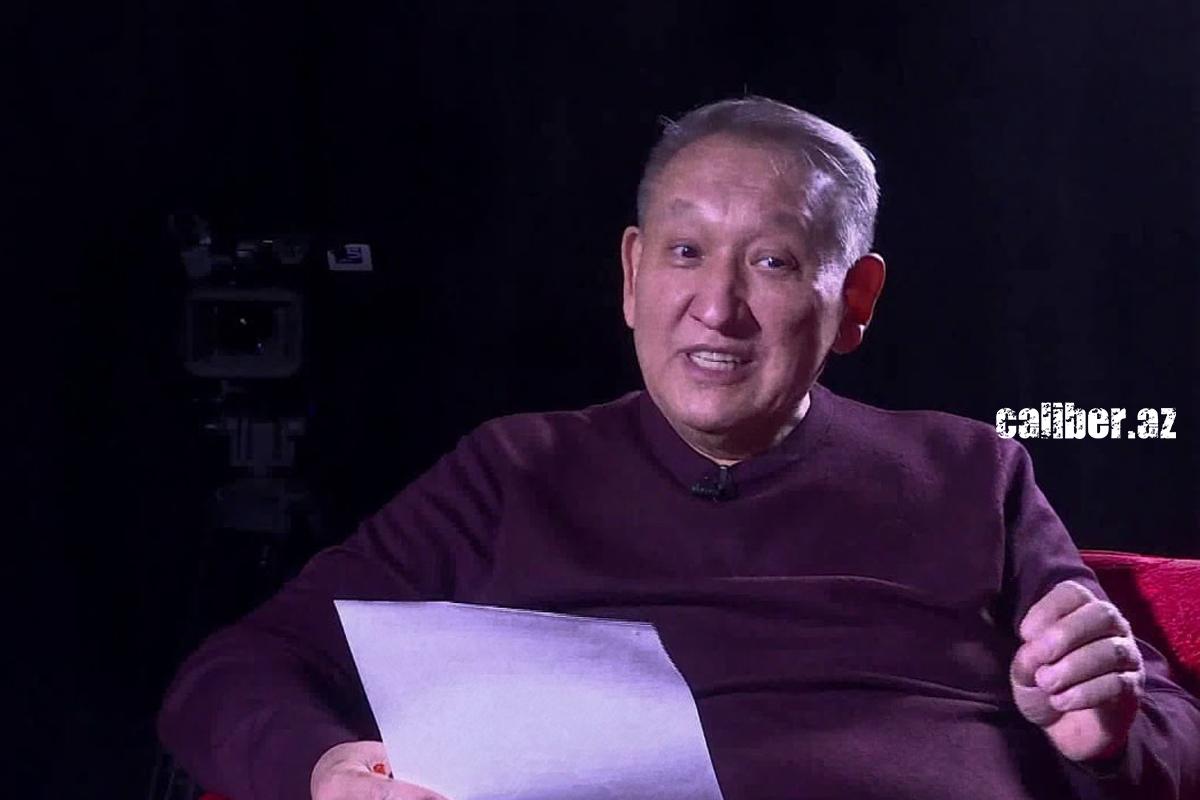 INTERVIEWS
04 July 2022 - 11:19
Central Asia: On the verge of tension Baktybek Saipbayev for Caliber.Az
INTERVIEWS
04 July 2022 - 09:56
"Likehood of new war between Azerbaijan and Armenia remains high" Caliber.Az interview with experts