As Tokyo spins up its defense industry for the country's largest military expansion since World War II, it has run into a challenge: Some of Japan's best-known brands are reluctant to invest in the military side of their businesses.
Japan, which renounced war in 1947, last year unveiled a five-year $315 billion military expansion to deter Beijing from using force in the East China Sea amid growing concern that Russia's attack on Ukraine could embolden China to invade Taiwan, Japan Times reports.
But a key part of Tokyo's strategy hinges on persuading commercial firms such as Toshiba, Mitsubishi Electric and Daikin Industries, which for decades have quietly armed the country's Self Defense Forces (SDF), to ramp up production.
In a country with an ingrained public sentiment against militarism, that is proving a hard sell for some of its suppliers, according to Reuters interviews with six government and company officials.
In private meetings with the defense ministry over the last year, some firms have raised concerns such as low profit margins, the financial risk of building manufacturing plants that could be left idle after Japan completes its military expansion, and potential damage to their public image from arms sales, an official directly involved in the talks said.
The official declined to be identified or attribute the complaints to specific companies, citing the confidential nature of the talks.
The government is preparing legislation that includes raising profit margins on military gear from a few percent to as much as 15%, and the provision of state-owned factories that companies can use to expand production risk-free. Some are concerned that might not be enough.
"Until now, the ministry has taken the defense companies for granted," said Masahisa Sato, an influential ruling party lawmaker and former deputy defense minister.
Sato said it was increasingly difficult for Japanese executives to justify defense sales out of "patriotic duty" to shareholders focused on more profitable civilian ventures.
Prime Minister Fumio Kishida's military buildup plan identifies defense manufacturing as a key pillar of national security.
Japan, however, does not have a national defense champion such as Lockheed Martin in the United States or Britain's BAE Systems, and many of the firms supplying the SDF are associated with more mundane products.
At Japan's biggest defense company, Mitsubishi Heavy Industries, which is developing Japan's next jet fighter and new longer-range missiles to help deter China, military contracts account for only a tenth of its $29 billion in revenue last year. Most of its business is civilian aircraft components, power plant equipment and factory machines.
Aircon manufacturer Daikin has a munitions sideline; Toshiba, which makes electronic goods such as printers, also produces military-grade batteries; and Mitsubishi Electric makes radars and missiles alongside fridges and vacuum cleaners.
Since early last year, defense officials have been meeting with these firms and other top suppliers, such as car-and-helicopter maker Subaru, to urge them to expand their lower-profile military units.
Reuters contacted 15 leading Japanese defense manufacturers, whose CEOs the defense ministry invited to talks with then-Defense Minister Nobuo Kishi in April, and in January with his successor, Yasukazu Hamada.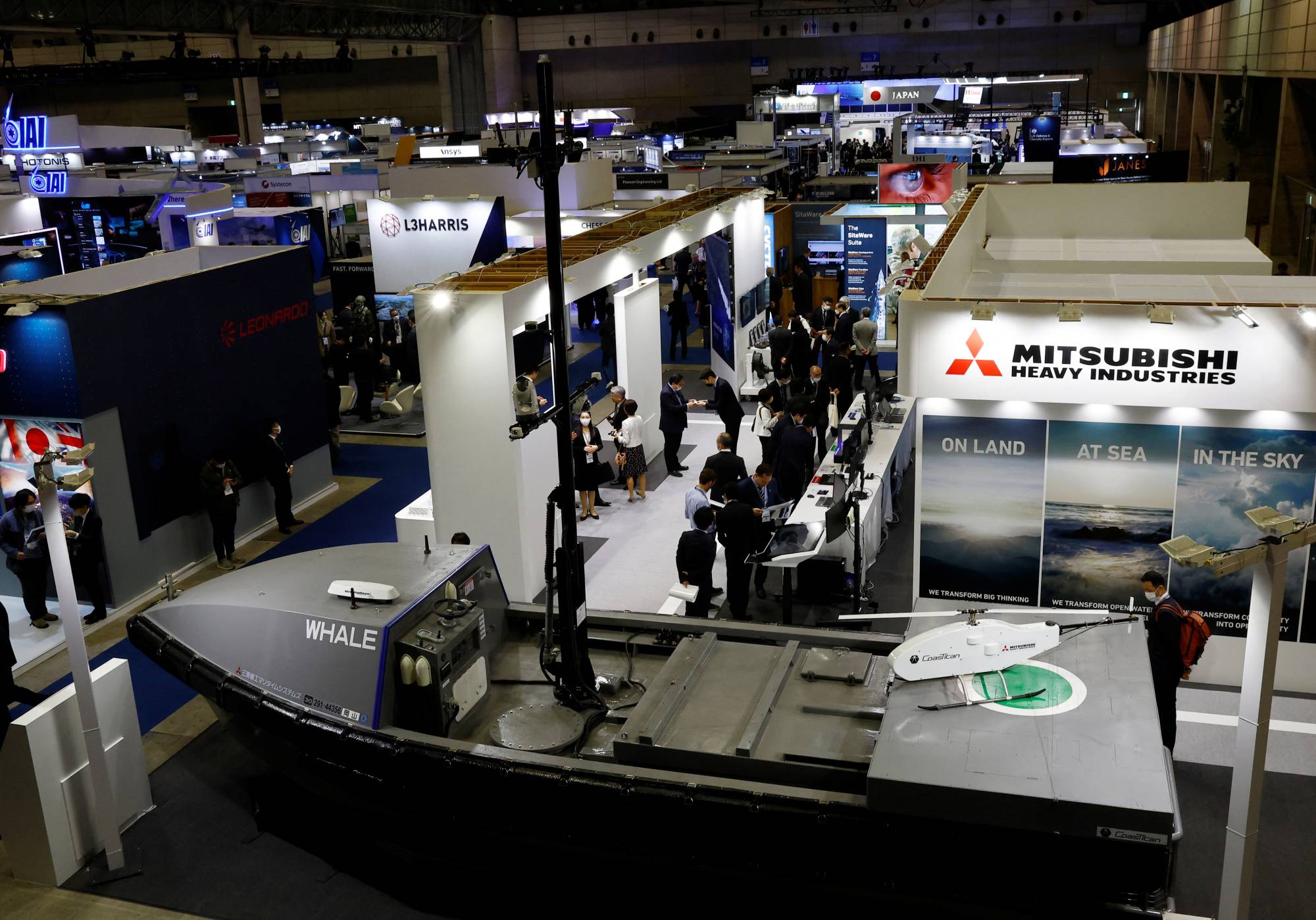 Three of them, Mitsubishi Heavy, Mitsubishi Electric and IHI, which makes jet engines, bridges and heavy machinery, confirmed they had also taken part in other lower-level discussions.
Five firms did not reply, and the rest declined to say whether they had joined in other discussions. The companies that responded declined to give details of the meetings or any concerns they raised during the talks.
Sweeteners
Many companies are reluctant to talk about their defense units, fearing it might put off customers at home, where anti-military sentiment lingers, or overseas, particularly in China, where resentment over Japan's wartime past could be politicized.
Reuters asked 10 of Japan's military suppliers, including Toshiba, Mitsubishi Electric, Daikin and Subaru, for interviews with their defense unit managers. Only Mitsubishi Electric agreed.
Masahiko Arai, the head of Mitsubishi Electric's defense systems division, said he welcomed government proposals and hoped that contributing to Japan's "safety and security" would be beneficial for the firm.
His biggest concern, he said, was what would happen after Japan's five-year military buildup ends, adding that other companies "are troubled by reputation risk." His unit accounted for about 4% of the $34 billion in sales the company recorded last business year.
An official at another major Japanese defense supplier, who requested anonymity because of the sensitivity of the issue, said being directly involved with regional tensions might be bad for business.
"Reputation risk worries us a lot," the official said. "There have been occasions when our Chinese customers have expressed their discomfort when the topic of defense has come up."
Despite diplomatic tensions, China is Japan's top trade partner and a major manufacturing base for many Japanese companies.
When Japan ended a decadeslong ban on military exports in 2014, it did not spur industry growth because of corporate timidity and overly cautious bureaucrats, analysts say. Mitsubishi Electric is the only company to have sold defense equipment overseas, with a deal in 2020 to supply radars to the Philippines.
Meanwhile, chemical company Daicel announced it would close its pilot-ejection system unit in 2020, and Sumitomo Heavy Industries said it told the defense ministry in 2021 it would stop making machine guns. Daicel cited low profitability, while Sumitomo Heavy said it was difficult to maintain production and train engineers.
"Special equipment"
An opinion poll published by the government this month suggests there is growing public support for a bigger military as regional tensions with China and North Korea escalate.
In the survey of 1,602 people, 41.5% said they wanted to expand the SDF, up from 29.1% in the last poll five years ago.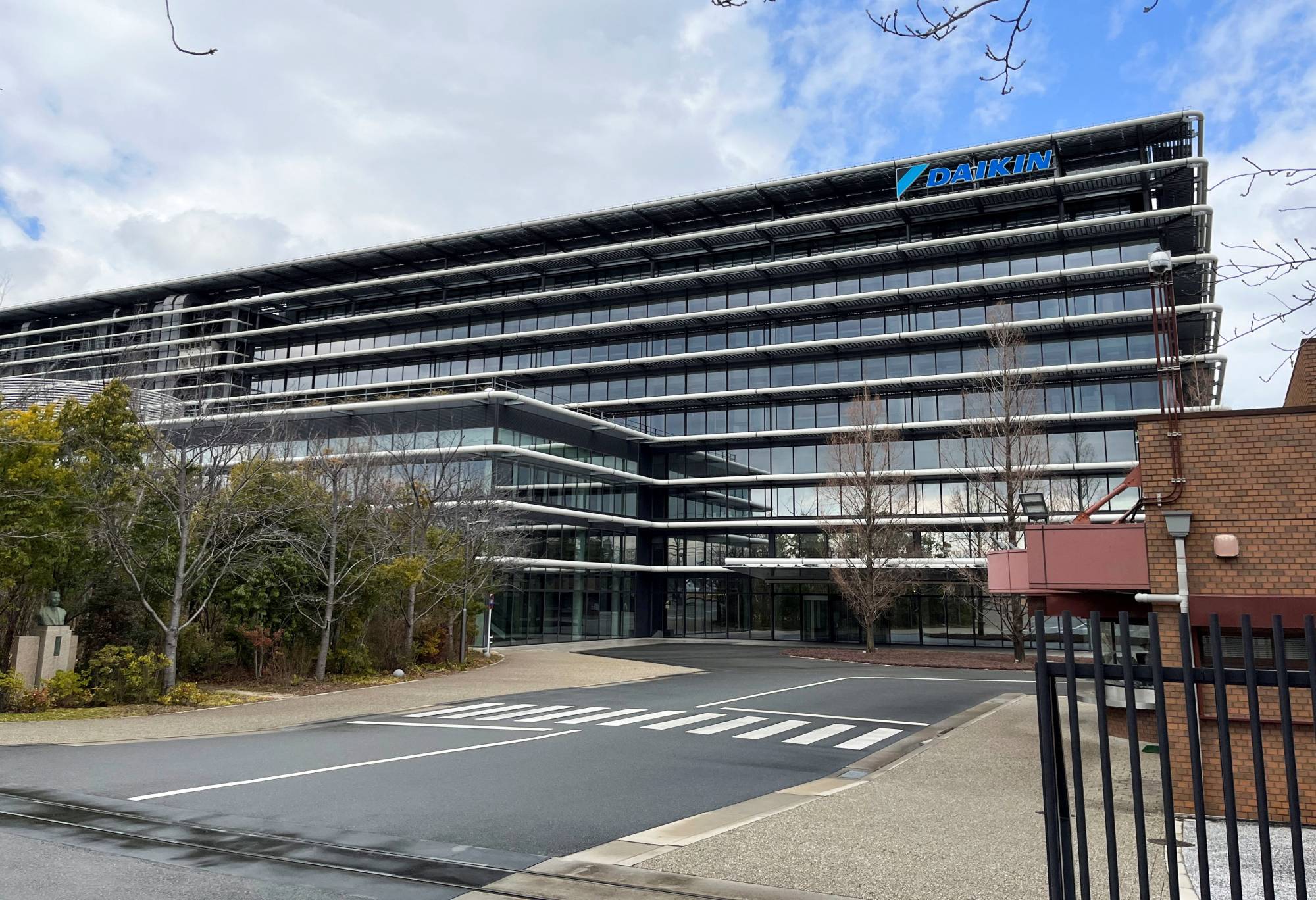 Even so, Japanese companies often refer to their military products as "special equipment," the government official said. Daikin, which generates 90% of its revenue from air conditioning, is among them. It does not list the artillery and mortar shells it makes at its Yodogawa plant in Osaka on its website.
"We aren't keeping our defense business secret; we disclose information about it in a regular way," a Daikin spokesperson said. "It's not about reputation risk."
On a street outside the barbed-wire topped wall that surrounds the Daikin factory, Reiko Okumoto, 66, said she had lived in the working-class neighborhood surrounding it for more than 40 years without knowing it produces shells.
"It would be good if (Daikin) could step away from military work," she said. "But given how the world is, I know that's unrealistic."